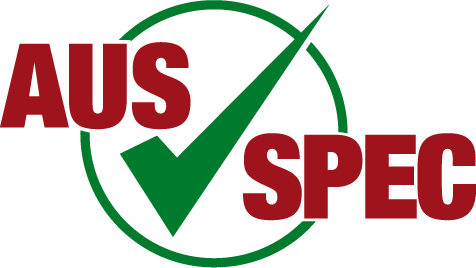 Compare Specification Packages
Compare our products alongside each other to find the most suitable specification for your needs
NATSPEC Resources
NATSPEC informs subscribers with a range of instructional guides, references, newsletters, guidance notes and reports on current construction related issues.
"The AUS-SPEC specification is updated and distributed by NATSPEC.
AUS‑SPEC is developed by the industry, for the industry and IPWEA
encourages local councils to subscribe to the AUS-SPEC services.
There is no longer any need to purchase the series upfront.
This greatly improves affordability and access to the full AUS‑SPEC range."

Ben Balov
Acting CEO IPWEA
In 2007 The Institute of Public Works Engineering Australia (IPWEA), Standards Australia and NATSPEC announced the engagement of NATSPEC to update, develop and distribute the AUS-SPEC range of specifications for local government. The partnership between IPWEA and NATSPEC builds on NATSPEC's strong history and specialised expertise in the specification field. This allows AUS-SPEC to be updated annually and further developed to meet the evolving needs of its subscribers into the future.
IPWEA and NATSPEC have significantly revised the AUS-SPEC specifications which were originally developed in 1997. This Comparison table lists the old AUS-SPEC specification numbers and titles with the new specification numbers and titles, together with their location in current packages.
As a national system, AUS-SPEC promotes uniformity and good practice in specification for local government whilst providing for implementing local requirements. AUS-SPEC worksections are consistent, effective and efficient. For each project, you select the appropriate worksections from the National Classification System and download them using SPECbuilder specification compilation software. Worksection Templates are provided as MS Word files which you edit to suit the project. They include most, but not all, technical requirements for the majority of projects. Additional material can be easily incorporated to create a tailored specification for your next project.
This is an overview of the development and use of the AUS-SPEC specification system for management of local government assets. It includes case studies for a construction project (Great Lakes Council, New South Wales) and for a parks maintenance contract (City of Salisbury, South Australia).
AUS-SPEC Packages
AUS-SPEC packages are supplied on a subscription basis and are updated every October. The following specification packages are designed for contracts managers, asset and works managers, design consultants, engineering services, and maintenance and operational personnel: