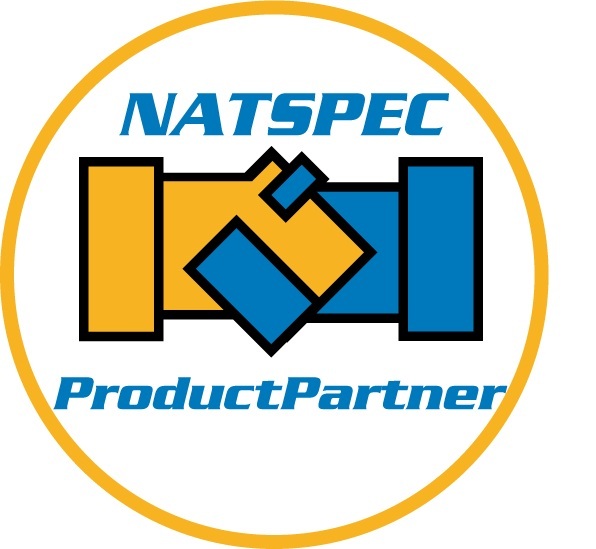 Branded worksections are technical worksections developed by NATSPEC in conjunction with a manufacture-known as a NATSPEC Product Partner. Each branded worksection is based on the associated NATSPEC generic worksection and shares the same classification number. It is a MS Word document Template which follows the NATSPEC style and can be customised.
NATSPEC TECHnote GEN 008 defines both generic and branded worksections and outlines their advantages.
Advantages of NATSPEC branded worksections
An alternative to a generic worksection where a particular product has been selected at the design stage. Associated generic material not manufactured by the Product Partner is still provided.
Minimal customising required as the Template has been approximately 90% pre-edited in conjunction with the Product Partner.
Current product information is readily available and accessible via hyperlinks between the Template and the Product Partner's website reducing research time and facilitating early decision making.
The possibility of product substitution by the contractor may be reduced as the unique performance characteristics of the product are clearly specified.
Specifiers can rely on NATSPEC industry knowledge and regular updates of the relevant standards and building codes.
Free downloads
Download NATSPEC branded worksections here for your next specification. Branded worksections are also available to NATSPEC and AUS-SPEC subscribers through SPECbuilder.