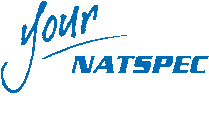 NATSPEC
Subscription order and payment authorisation
Download Order Form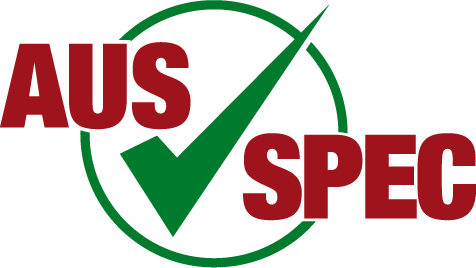 AUS-SPEC
Subscription order and payment authorisation
Download Order Form

Publications
SIMPLE Domestic, SIMPLE Office Fitout, NATSPEC books and NATsource
Download Order Form
Subscription Benefits
Specification templates updated twice a year for compliance with the latest National Construction Code and Australian Standards.
SPECbuilder software.
Resource material.
Economies of scale.
Generic and branded Templates.
Subscription Conditions
By installing, copying or otherwise using NATSPEC material and software, you agree to be bound by the NATSPEC subscription conditions. If you do not agree to these conditions, do not install, copy or use NATSPEC material.
Changes to Fees and Conditions
We will give you at least 14 days notice in writing when changes to the initial terms of the arrangement are made. This notice will state any changes to the initial terms. If you wish to discuss any changes to the initial terms please contact NATSPEC.
Subscribing to a NATSPEC specification package and/or purchasing a single worksection will license you to reproduce the material in specifications during the subscription period. At all times, ownership of all information and material supplied by NATSPEC remains with NATSPEC.
This licence only extends to specifications produced in your office for projects on which you are engaged to produce the specification and either the drawings or the bill of quantities. You may not use it to provide a commercial specification preparation service, or for any other purpose, unless NATSPEC has given approval in writing.
If you have more than one office you must have a subscription for each office that is using NATSPEC material. Note: For multi-office organisations that have a single office preparing specifications, it is required that each office subscribe to NATSPEC. This allows us, as a not-for-profit organisation, to more equitably share the costs across the whole industry.
NATSPEC material may not be placed on an organisation's national server unless all Australian offices listed on the organisation's website are subscribers to NATSPEC.
NATSPEC subscriptions run for a minimum of two years. After the first year of subscription a renewal invoice will be issued for the part-calendar-year bringing the subscription to the common renewal date of 1 January.
After the initial period a subscription to a NATSPEC package will continue until either party cancels it in writing. Payment will be required to the end of the calendar year. Once the subscription is terminated all copies of our material must be destroyed and no new specifications may be developed using all or part NATSPEC material.